YouthsToday.com was founded in April 2013 by Jazz Tan, as a youth community platform to help student event organizers
reach a mass audience as well as sponsors. With Over 100,000 youth members servicing over 300 Colleges, Corporate Brands,
Media, & Government Leaders in Malaysia.
YouthsToday.com is a sponsorship and event matching platform for youth and brands. It allows youth in high schools, colleges
and universities to seek sponsorship for their youth projects in school. The website allows the user to upload
sponsorship packages available and the benefits in return to the sponsors. YouthsToday.com is officially launched in November 2014.
The value proposition of YouthsToday.com for the sponsors is that it allows sponsors to engage up to thousands of student event organisers in within universities saving them time and giving them maximum advertising exposure. This allows sponsors to effectively advertise and market their products or services by gaining tractions with student leaders and influencing their peers to be a part of the sponsor's campaign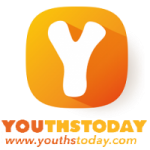 To be the world's leading youth experiences enrichment provider.
Empowering youth with the technology to connect and access to opportunities.

300++ Public & Private Universities


Funded more than 3,000 Projects